Landscape Design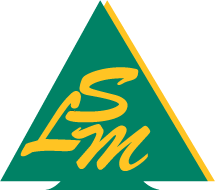 We are a full-service landscaping company that has earned our place as one of the top landscaping companies in our area.
We strive to design superior, creative, and functional landscapes using only the highest quality materials, precast products, and natural stones so you can enjoy years of lasting beauty while adding value to your property.

To achieve this, we understand the need to have professional, well-designed plans and use the latest technology to deliver accurate drawings to allow you to visualize the result fully.

Our design team works with you from the initial consultation, and will then continue their services throughout designing the drawings for your finished project, right up to the final phase of construction.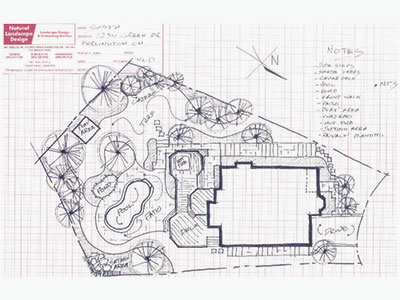 Consultation
*Includes a Hand-Rendered Sketch
Our qualified team will meet with you for a consultation to discuss your landscaping needs and desires, taking the necessary photos and measurements to ensure the designs are accurate based on your property.
We will also evaluate your current landscape, identify existing plant material, and offer professional advice and ideas. With this information, our designers will create a hand-sketch drawing that details:
Existing and proposed plants
Recommended garden accents
Hardscapes
With a focus on cost, quality, function, and aesthetics, we will ensure your landscaping needs are met or exceeded.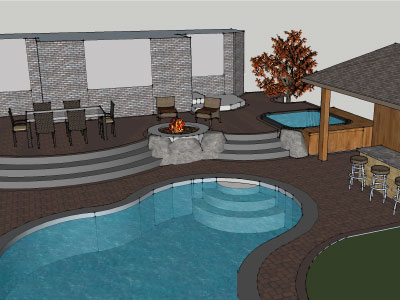 3D Rendering
Scott's Landscaping uses the latest technology to provide you with a digital, full-colour 3D rendering photo which shows realistic images of:
Your project upon completion
Vegetation
Planting
Slopes
Fencing
Water features
Pools
Night lighting
and much more…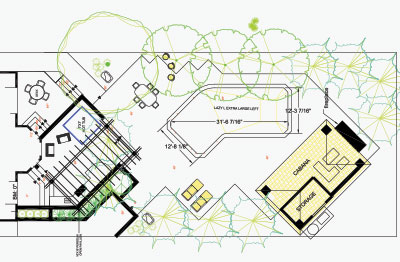 2D AutoCAD
We offer a 2D AutoCAD drawing to our clients which is essentially a bird's eye view of their property. These types of designs are drawn to scale and allow us to provide a detailed and accurate quote for the materials and labour that is expected to be utilized.
This, in turn, assists for budgeting purposes and as a road-map of the construction to be performed by our team.
Don't hesitate to ask us a question.
Please feel free to contact us if you have a question, would like to discuss your potential project, or desire an estimate. Start now to plan for the 2022 Fall Season!