Committed to exceeding our customers' expectations every time!


Scott's Landscaping
Serving the greater Hamilton area for over 25 years, we are one of the top landscaping companies around. What was once a single vision, quickly grew into a flourishing establishment based on a few key principles including exceptional workmanship, a deep commitment to customer satisfaction, and taking genuine care in everything we do.
Our professional team understands how to achieve your landscaping needs so you can sit back and enjoy your magnificent new yard!
We Offer Full-Service Grounds Care
Scott's Landscaping strives to maintain a high quality of customer service and takes great pride in ensuring your landscaping needs meet and exceed your expectations by paying close attention to the finer details in all aspects of our work. Our team offers consistent quality workmanship each and every time.

On top of our landscaping design and construction, we are pleased to offer our commercial and residential clients grounds maintenance and snow removal for a well-kept exterior year round.


Discover more about how we can bring your landscaping dreams to fruition. Contact Us Today.
Meet Our Team of Experts
Early on, owner, Scott Herring, knew he wanted to create a landscaping and lawn/grounds maintenance business. Today, he has grown Scott's Landscaping into a successful organization which employs a large team of professionals.

Scott's Landscaping team is vast, experienced, and reliable. It consists of:
Construction Crew
2 Lawn Maintenance Crews
Snow Removal Crew (which utilizes five trucks, two Bobcats, two crews for shovelling/snow blowing, and a salt truck)

Kevin Herring is an instrumental member of the team who has been committed to the business for 25 years sharing his expertise, strong work ethic, and a sharp eye for detail. His primary focus is on landscaping construction as he is the lead installer for the construction crew. He also takes care of the maintenance of our equipment and vehicles.

Bryan Herring has been with the company for nearly a decade, and he continues to become more involved on the landscaping construction crew, as well as undertaking maintenance responsibilities.
In honour and respect of the late Mark Smith, he was a huge part of growing Scott's Landscaping into what it is today as he offered his hard work, dedication, and attention to detail to the company and our clients for over 20 years. He had a magnetic personality and is missed by all of our team.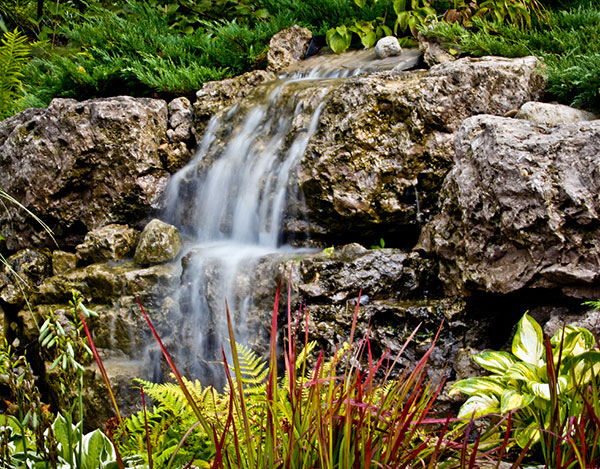 Don't hesitate to ask us a question.
Please feel free to contact us if you have a question, would like to discuss your potential project, or desire an estimate. Start now to plan for the 2022 Fall Season!