Grounds Maintenance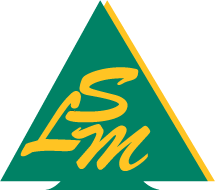 We take great pride in our full-service grounds maintenance designed for every season to both residential and commercial properties.
To ensure your outdoor spaces are in top shape, Scott's Landscaping provides the following options:

Spring cleanup
Fall cleanup
Weekly lawn cutting and trimming
Tree and shrub pruning
Garden bed maintenance
Full turf care program: organic weed control
Residential Properties
Scott's Landscaping has the professionals and resources to preserve your lawn and garden to the highest standard of care and service.
You can choose from the following packages, so your grounds maintenance needs are met:
Weekly lawn maintenance
Full season: spring and/or fall
Monthly
Full fertilizer and weed control
Commercial Properties
It is essential that commercial properties be appealing and maintain that look throughout the seasons. Scott's Landscaping can not only take care of vast lawns, but we also maintain shrubs and hedges and add eye-catching floral displays for corporate buildings, commercial properties, and townhouse condominiums.
Don't hesitate to ask us a question.
Please feel free to contact us if you have a question, would like to discuss your potential project, or desire an estimate. Start now to plan for the 2022 Fall Season!